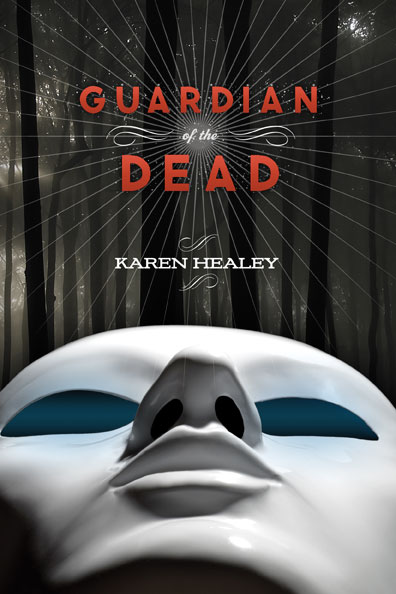 Rating: 4 / 5 stars
You'll probably like this book if you enjoy the following:
*a (literally) kickass heroine
*an intriguing and engaging romance
*an intricate, magnificent mythology
In
Guardian of the Dead
, the landscape and legends of New Zealand deserve just as much focus as the main character (who is impressive in her own right). I'm not terribly myth-knowledgeable beyond some of the basics -- certain Greek stories about incest and such, the old faeire tales of getting stolen away, a few creation myths here and there. So it was a real pleasure to enter Ellie's world and find a rich cultural tradition waiting for me...which makes it sound way too academic and dusty. Believe me, this is about blood and fury and fighting for your life and soul, not to mention dealing with
incredibly creepy
things happening to eyes. (Aghgh).
But Ellie really sold the book on me. This girl is
strong
. Yes, physically, since she's a black belt in tae kwon do and not a lightweight either -- but also emotionally and mentally. She's dealt with her mother's battle with cancer and adjusting to a new boarding school without becoming bitter, and she's steadfast in her commitments to friends. She's also nobody's fool, which made the mythological events in this book really work -- if Ellie could come to terms with this crazy stuff happening, then so could I.
And what crazy stuff it is. Besides the not-unpleasant oddity of her longtime crush Mark suddenly taking notice of her, Ellie is also experiencing sudden lapses in memory followed by vomit-inducing migraines when she tries to fill in the gaps...not to mention that a deeply creepy red-haired woman has come striding out of the nightly mists to join their school production of
A Midsummer Night's Dream
. In the role of Titania, of course. And this lady is taking an odd interest in Ellie's best friend Kevin...
Ellie's only involved in the play to direct the fight scenes, which is both totally awesome and totally appropriate. Other
bloggers
have made note of how often Ellie gets beat up in this book, and it is true -- our girl takes it on the chin a lot. But she dishes it out, too, and I don't want to spoil the book but I will pose a question: Wouldn't you just love it if the heroine's response to Mysterious Boy Being Frustratingly Mysterious was to punch him in the face?
Answer:
yes
.
So read this book for Ellie. Because she
rocks
.